Bankruptcy Chapters 7
Individuals who reside, have a place of business, or own property in their state may file for bankruptcy in a federal court under Chapter 7.

In a Chapter 7 bankruptcy, the individual is allowed to keep certain exempt property. Most liens, such as real estate mortgages and security interests for car loans are reaffirmed while other debt such as unsecured debt through credit cards is discharged. The value of property that can be claimed as exempt varies from state to state. Other assets, unless exempt, are sold or liquidated by the trustee to repay creditors. Many types of unsecured debt are legally discharged by the proceeding, but there are various types that may not be discharged. Some examples include child support, income taxes, student loans and restitution imposed by a court. Even if they cannot be discharged, all debts must be listed in a bankruptcy.

The very complexities of bankruptcy law are not missed in the official documents of a Bankruptcy filing. On official form 19, it advises to seek legal counsel to file a bankruptcy correctly. In addition, if this is not enough, the U.S. Trustee is becoming more aggressive in recent times pursuing abusive Chapter 7 filings. None of this should dissuade an individual to consider bankruptcy as a means to financial freedom. The effects of a Bankruptcy last 7 to 10 years on your credit, but the lasting effects are emotional and financial peace of mind.

Do not be afraid of the unknown and contact us immediately.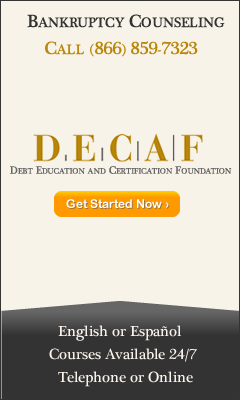 Other Services
By utilizing the firm's extensive experience and resources, the Law Office of Patrick D. Boyle will utilize any means necessary to achieve the objective of each matter with which it is presented. The Law Office of Patrick D. Boyle represents clients with respect to the following areas of law.